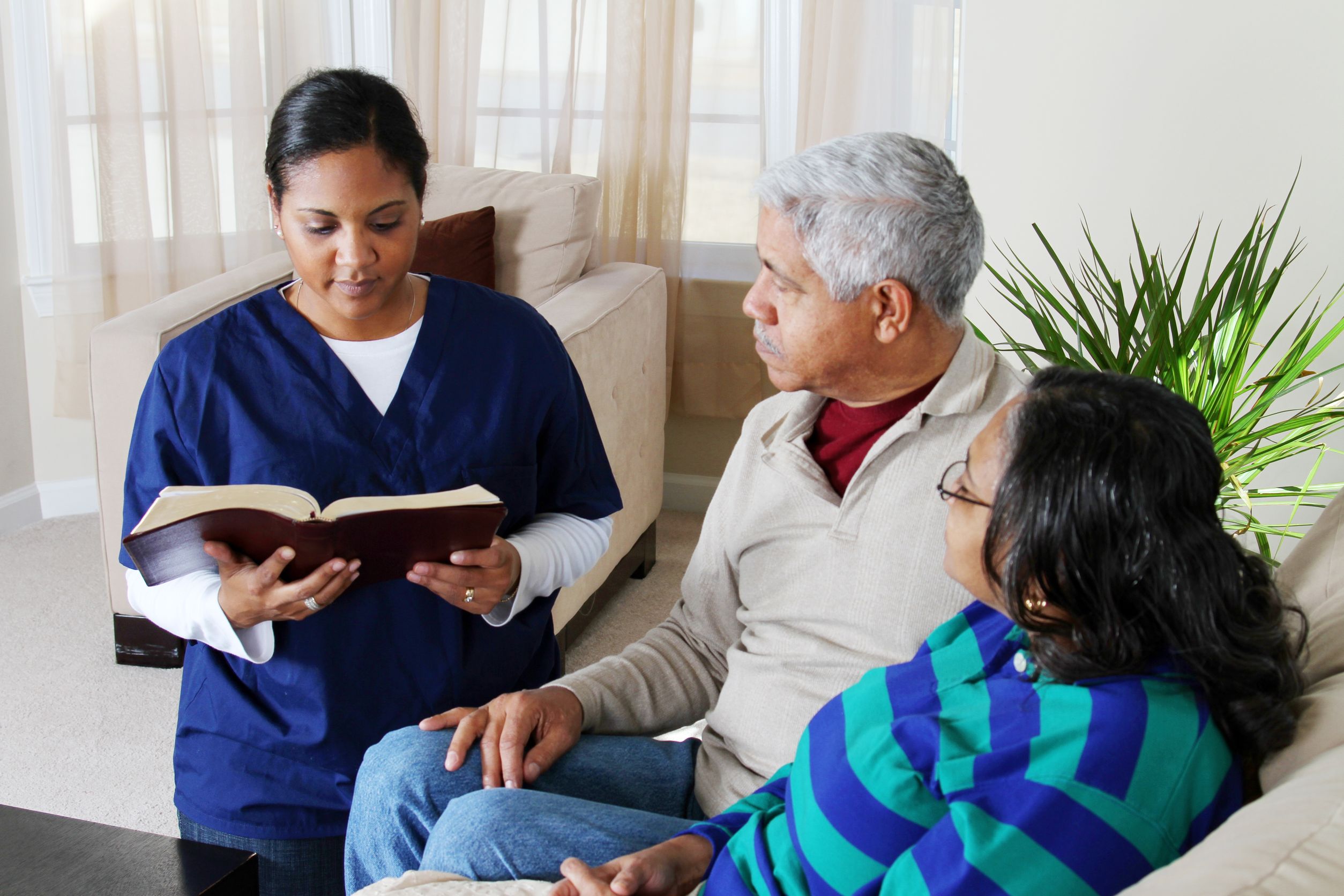 Meeting the multifaceted needs of seniors is the most important aspect of senior care. This goes above and beyond assisting with daily tasks such as administering medications; because senior care is more than just physical prosperity.
At Regency Retirement Village of Huntsville, our goal is to ensure proper care through physical, emotional, and spiritual health in seniors within our community.
The Health Benefits of Religion and Spirituality in Seniors include:
● A healthy and optimistic attitude about illness and an afterlife. This approach has shown to improve health and decrease the number of deaths.
● An increased ability to effectively deal with the psychological effects of illness, disability, and declining health.
● A sense of purpose and significance. This level of understanding contributes toward happiness, social behaviors, and personal relationships.
● A social connection. The personal relationships created within a religious community offers support and encouragement, when needed.
Those who utilize their spiritual and religious beliefs to persevere are less inclined to suffer from emotional distress, depression, or anxiety during hard times, such as financial limitations, health problems, and the loss of a spouse.
One study shows that 90% of seniors say they leaned on their faith during difficult life circumstances, especially in those coping with a disability. Religiously or spiritually connected seniors also tend to recover more quickly.
Living in a senior retirement group with others that identify with religious beliefs can additionally advance personal satisfaction, and that is what we're about at Regency – giving the most to our community. It is frequently said that faith the foundation of Regency's core principles.
"Being a Christian company, we do understand the incredible importance for each individual to be able to experience and express their religious values and rituals, and we do everything we can to provide them opportunities to worship and carry out their customs and practices," said Regency Retirement Village's Vice President of Business Development, Jeff Clay, who is himself a minister at Grace Church of Catoosa County, Ga.
For the best senior living options to meet one's religious needs, take a tour through our community and spend the day getting to know the staff and residents. Better yet, join in on one of our activities and you will quickly realize the meaning of community.
Written by: Katie Hanley