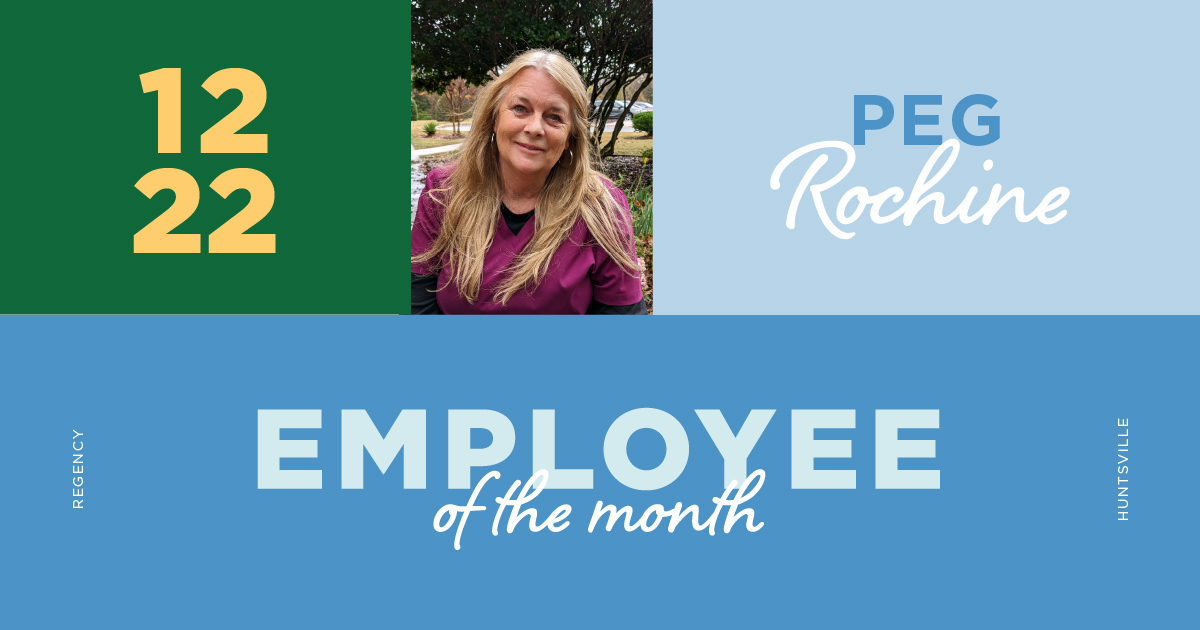 Peg Rochine comes to us with over 35 years of nursing experience. After earning her BSN at UAH, she has spent time serving in the ER, at the hospital, and in hospice settings.
She also performs pharmaceutical research and has served as a nurse in the US Army for 3 years! Talk about intelligence! Currently, Peg has worked as an RN here at Regency for over one year.
She has five children and five grandchildren. For her hobbies, she admits with a grin that she's a "bonafide workaholic." We are delighted to have Peg as part of our amazing Regency team with her superior work ethic. Join us in congratulating Peg for being awarded December 2022 Employee of the Month!