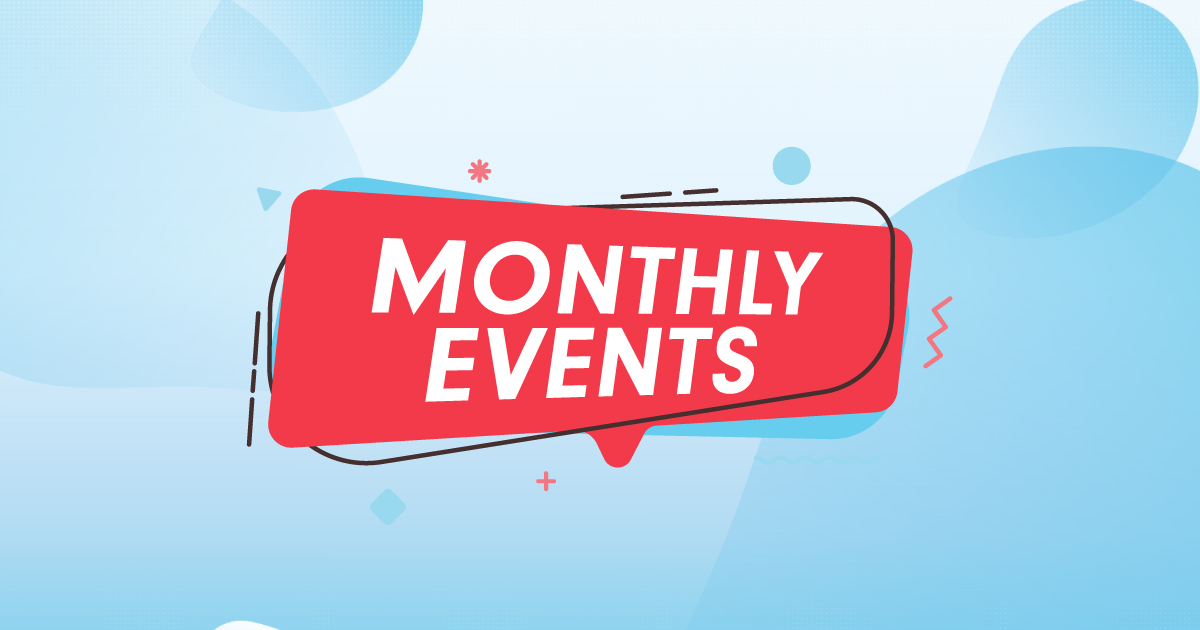 Lunar New Year Celebration
February 1st at 1:30 p.m.
In our 2nd Annual Lunar (Chinese) New Year Celebration, we will continue our tradition of savoring our favorite Chinese foods, such as spring rolls and sushi, as we watch the authentic and beautiful musical performance by the Korean Mission Dance Academy ladies. There will be drums and dancing as well as red, white, and unique costumes. This is your chance to bring in the Lunar New Year with style and grace!
Lunch Bunch to Greenbrier
February 7th at 10:30 a.m.
Fried fish, hush puppies, coleslaw, and fresh greens! What are some of your favorite Southern foods? Let's go to "old" Greenbrier off of Old Highway 20 for these and more. It's always a blast with 10 to 16 people joining in the fun.
Valentine's Day Social
February 14th at 1:30 p.m.
JD Pollard will be singing Elvis, Johnny Cash, and Frank Sinatra songs as you relax and chat with friends. You will be served some great party food themed around the holiday. Come and make new memories and tell your friends and relatives here at Regency exactly how much you love them!
Mardi Gras / Fat Tuesday Gala
February 21st at 1:30 p.m.
This year we will have the return of the Tea Time Music Group, presenting their Mardi Gras collection of songs as we sway, clap, and maybe even dance to New Orleans' top hits. Our time spent together with beads, king cakes, Paczkis, and more will be delicious and delightful.
Blood Pressure Checks
Mondays in February
Be sure to stop by on Monday mornings to have your blood pressure checked at 1:15 p.m. in the sunroom.
Walking Wednesdays with Bethany
Wednesdays in February
Join Bethany for a walk around the facility, inside or out, on Wednesdays. You'll get to enjoy personal one-on-one conversations with those in attendance, so let's get active together!
Regency Buck Auction
See Calendar
You name it, and (hopefully) we'll have it at this auction! Just be sure to collect your "Regency Bucks" by attending exercises Monday through Friday, and then come prepared to competitively outbid other residents for what you desire. It's always a great time as residents get so animated about winning their favorite item. Come and be a part of it!
Harry with Church Service
Saturdays at 10:00 a.m.
Join Harry on Saturdays for inspiring and uplifting praise and worship services, as well as a biblical non- denominational sermon. After the service, there's also more time for additional prayer and fellowship, if desired. Let's get closer to God on Saturdays at 10 a.m. Check your activity calendar for more information.