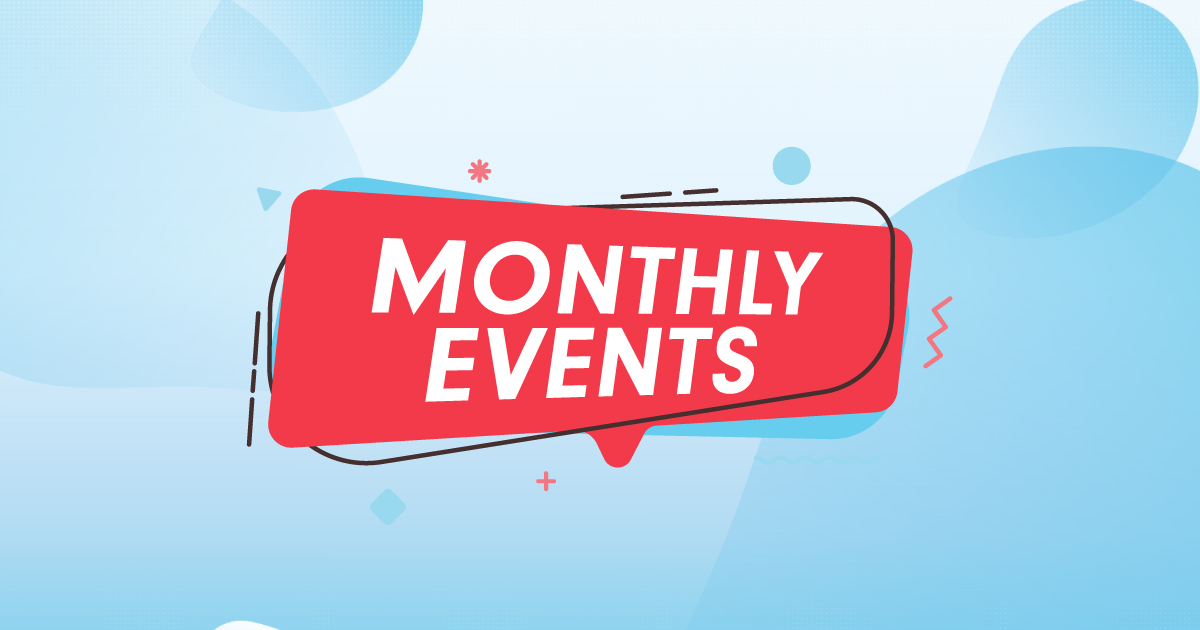 Christmas Cards for Soldiers
December 1st at 1:30 pm
Each year, Regency honors its active duty soldiers during the holiday season by creating unique cards for distribution. After we have shared our hearts, we package them and mail them directly to America's Adopt a Soldier in Springfield, Virginia. Come and be a part of our Regency tradition and touch the lives of the soldiers during this holiday season!
Korean Mission Dance Academy
December 2nd at 1:30 pm
Have you seen the marvelous display of costumes and dance regiments performed by the Korean Mission Dance Academy? They also bring along Korean drums and perform several songs as well. Be sure to be here for this outstanding performance as we enjoy their musical talents with a wonderful Christmas concert. What a delightful opportunity to enjoy just a taste of Korean culture!
Lunch Bunch to Cheddar's
December 6th at 10:30 am
Sirloin Steak? Ribeye? Baby Back Ribs? Grilled Salmon? Key West Chicken and Shrimp? Hot Fudge Cake? Join us for our monthly Lunch Bunch Trip as we indulge in the food specialties created by Cheddar's. Be sure to sign up by Monday, December 5th to be a part of this unique experience!
Galaxy of Lights Bus Trip
December 12th at 4:45 pm
Have you had the experience of the incredible Christmas light show at the Huntsville Botanical Gardens? Be sure to sign up by December 9th for this unique annual bus trip as we enjoy the sights and the sounds of the season. It is always a fantastic and memorable time!
Dirty Santa Gift Exchange
December 15th at 2:45 pm
Have you played the Dirty Santa Gift Exchange Game? To partake in this fun, simply bring a $10 wrapped or bagged gift and we'll indulge in some friendly competition as we switch items throughout the room, while we taste a few Christmas goodies.
Regency's Christmas Open House
December 16th from 2 pm – 4 pm
Ho, ho, ho! Santa is on his way to Regency with wonderful memories for the families, friends, and residents. At the front entrance, you'll be greeted with a live nativity scene, complete with actors, animals, and singing. As you progress through the building, you'll find Santa by the fireplace posing for pictures and giving away candy canes. Raul will be in the dining room serenading us as we snack on fancy hors d'oeuvres and appetizers. The "Full Spectrum Band" will be in concert singing Christmas songs and oldies in the Sun Room, complete with a light show and amplifiers.
Ms. Eva's 100th Birthday Party
December 19th at 1:30 pm
Join us in congratulating Ms. Eva as she turns 100 this month! Seeing as Ms. Eva grew up in the upper peninsula of Michigan, she has requested a pretty unique menu! We will be indulging in Dobber's Pasties from Escanaba, Michigan, salad with blue cheese dressing, and chocolate cake with chocolate frosting. JD will be singing delightful and melodic tunes as we relax and enjoy this festive event. Join us as we celebrate Ms. Eva!