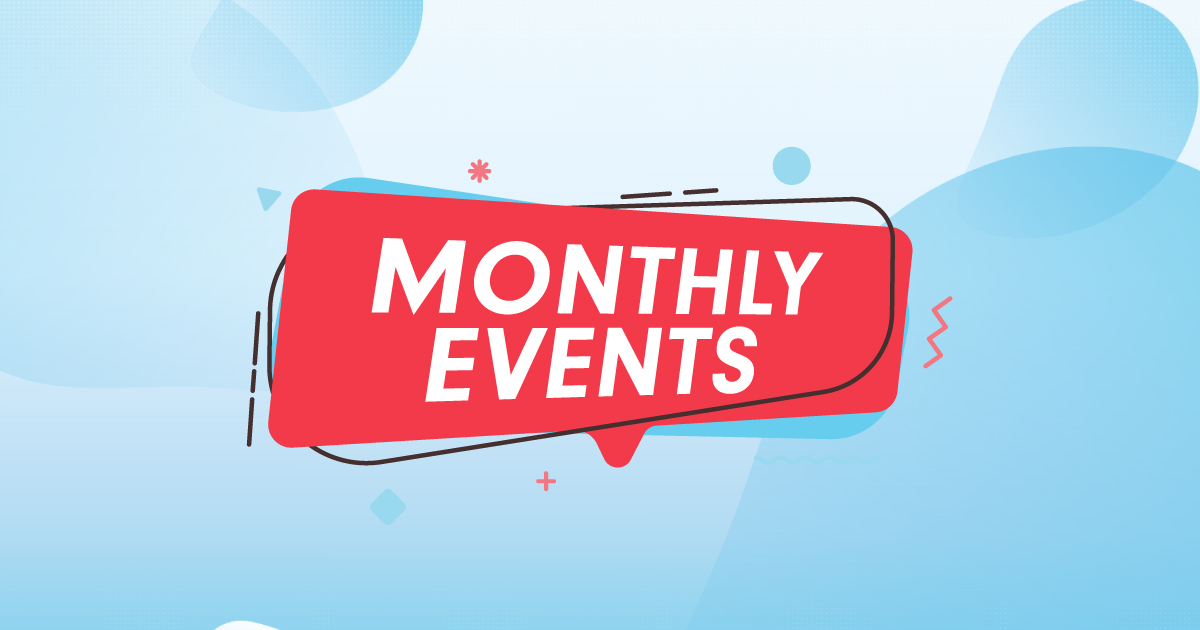 Alzheimer's Bingo Benefit
June 2nd at 1:30 p.m.
Would you like a chance to donate to research for Alzheimer's? Let's make a difference together! We'll come together for sixteen rounds of bingo, with a suggested donation of $5 per card or $15 for four cards. Individuals will have the opportunity to win larger prizes for their apartments such as pillows, baskets, throws, decorations, and more. Invite your friends! Let's make it a big event and pass on the funds directly to the Alzheimer's Association.
Lunch Bunch to Little Libby's Catfish Diner
June 6th at 10:30 a.m.
Fried fish. Chicken. Hushpuppies. Banana pudding. All the southern fixings and more are exactly what we'll enjoy as we dine at Little Libby's Catfish Diner in Madison. Join in the fun! Be sure to sign up at the front desk by June 5th, and come hungry!
Bryan Easter in Concert
June 7th at 1:30 p.m.
Jazz. Blues. Everything sounds so crazy good on the saxophone. We'll enjoy snazzy tunes with Bryan on the sax. What a great way to listen to music in the afternoon with your friends and fellow residents. Let's gather and let our ears listen to his excellent musical styling!
Father's Day Cruise-In
June 16th at 1:30 p.m.
It's time for one of our favorite annual events – The Father's Day Cruise-In! Bring your antique and unique cars, trucks, and bikes. Invite your friends and family. Together we'll listen to a new band, "The Cadillacs," as we check out the cars, enjoy snacks and goodies, and vote for our favorite vehicle. What a great way to honor the men that mean so much to us!
Alyssa and Wine & Cheese
June 23rd at 1:30 p.m.
Alyssa is back to sing for our wine and cheese event with her smooth delicate voice. Come and join in the activity as we sip on wine, sparkling grape juice, and beer while munching on elegant eats and treats. It's always a great time as we chat with our friends and make new acquaintances.
Independence Day Backyard Bash
June 30th at 11:00 a.m.
It's time to gather together and celebrate the birth of the United States! For our backyard bash, we'll have JD Pollard singing a fantastic concert, a Mr. Ice Cream Man food truck, a petting zoo, bouncy houses, a cookout, and more. It's time to bring in the kids, grandkids, and great-grandchildren to watch them have a blast in the outdoors. What smiles we shall see!
What's Cooking Wednesdays
Wednesdays at 2:45 p.m.
As the summer months start, we'll continue with our What's Cooking Wednesdays. What's on the menu this month? First, we'll start with our famous gourmet grilled cheese. The following week, we'll celebrate National Chocolate Ice Cream Day. For the third week, it's fresh-cut watermelon under the outdoor gazebo, surrounded by sunshine. Followed by the fi nal Wednesday when we will indulge in fresh-baked red velvet waffles.